I was invited by textile artist and upcycled garment designer, Adel from Muta Wear, to collaborate with her on this piece for the group show "To Feel Our Selves Again" curated by Natalia of Natalia Weaves. The show is held at Paperwork, National Design Center, Singapore.
We wanted to convey the difficult topic of mortality intertwined with the message of metamorphosis, renewal and universality.
For my painting, it is a mixed media piece with sculptural elements using oils, epoxy clay, spray primer, acrylic gouache, various mediums and yarn on gessoed 60cm x 90cm wooden panel. I experimented with gessos of different thickness and textures for this piece.
Adel's IG: @muta.wear
Natalia's IG: @natalia_weaves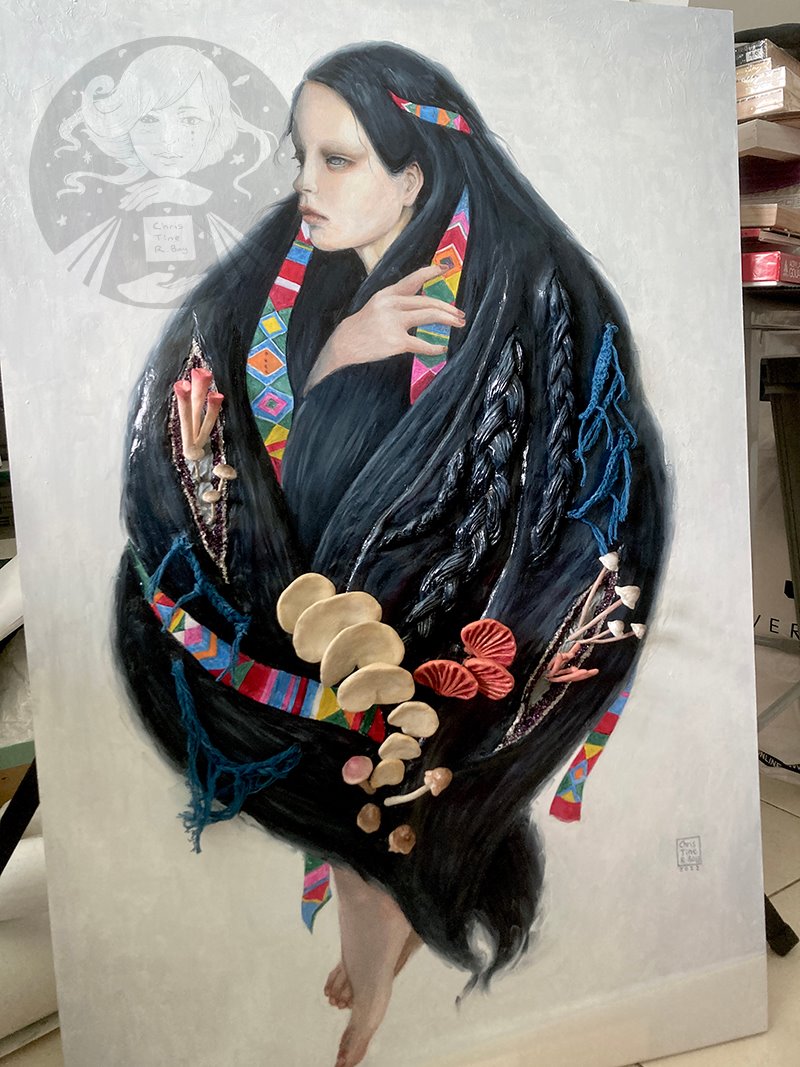 ---
Role Artist

For To Feel Our Selves Again Show

Date January 2022

Type Mixed Media
Up Next:
Listening to Angels' Calls (Diptych)