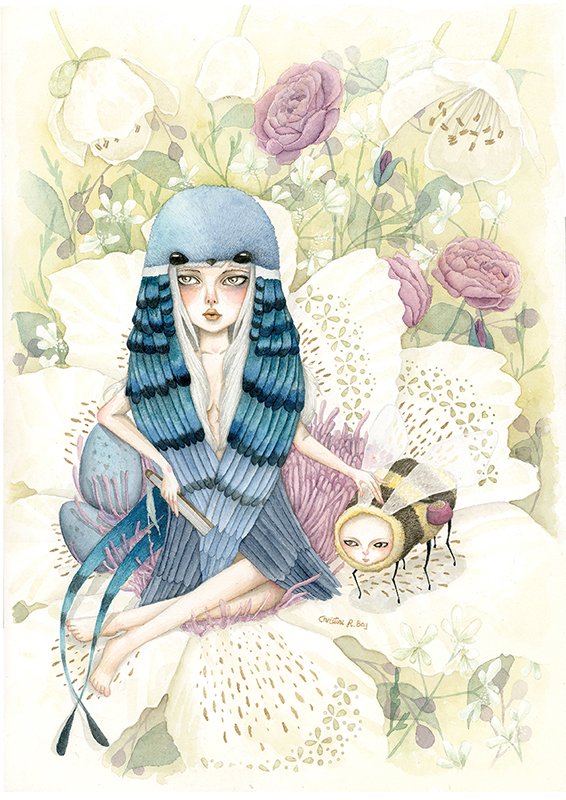 Actual exhibition piece. Watercolor and gold mica on Arches hot pressed watercolor board.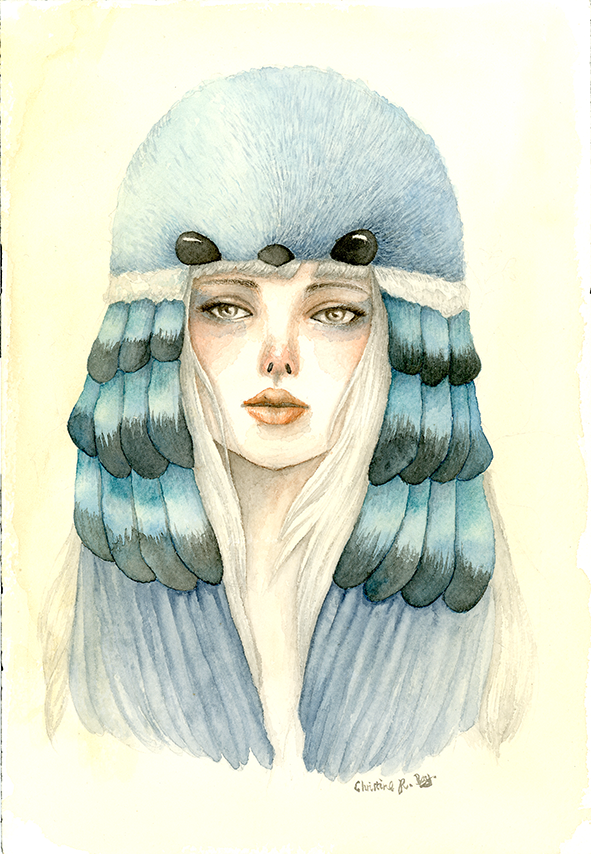 Color test piece. Watercolor on Arches cold pressed watercolor paper.
My piece for the Seven Deadly SINs exhibition. As part of team Lust, each artist had to come up with our own interpretation of Lust in a positive light.
My piece portrays the subtleties of lustfulness, it being almost beautiful. There are elements of longingness and hope coming through the main character 'Blue Swallow'. She is the Aphrodite of the Woodland world, and with the help of her pet bee in gathering pollens, she hopes that her magical lady flower will bear fruit and the suitors will be attracted her way.
Pop-surrealism and the watercolor medium are used to enhance the softness of the piece.
Up Next:
Misc II (Personal Projects)